Service Offering - New Product Introduction
New Product Introduction is both a programme management task and a portfolio management task. The challenge is to have an appropriately structured methodology that is sufficiently detailed to give assurance, and yet sufficiently light to be usable.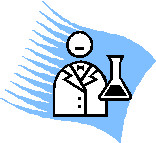 Engagement Options :
Programme management architecture development, addressing plan development, phase determination, phase exit criteria determination, design of risk review mechanisms, steering committee design, and ongoing execution review.
Decision analysis methods for portfolio management of NPI and research based portfolio's with significant realization risks.
Procedure and process development.
Systems development and deployment recommendations.

Typical Duration : (contingent on operating unit complexity)
Typical Sponsor
Director or Senior Director New Products.