Service Offering - Effective Production Planning Architectures for global supply chains
Making the bits go together across the supply chain is a challenge. Too often we see boom and bust behaviour amplify across the supply chain, and hit the upstream suppliers, whether these are API producers or semi-conductor manufacturers. Too often we see the capacity envelopes being breached in the case of new product launches, with severe economic impact. This offering is aimed at addressing the architectural issues that give rise to such failures.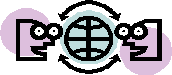 Deliverables :
Determination of the processes, key parameters, ground rules, time fences and heuristics in regard to aggregate production planning across the global supply chain, that appropriately balances the needs of the customer with those of the multi-stage supply chain.
Determination of the planning calendar, that should drive planning activities in the daily, weekly and monthly cycles.
Distribution centre replenishment and linkage strategies.
Assurance and review mechanisms via the product family and regional S&OP processes.
Determination of language constructs and analysis proforma's .
Technology recommendations related to support of the planning process across multiple facilities.
Linkage mechanisms to strategic procurement.
Organizational design and development Implications.
Typical Duration : (contingent on operating unit complexity, system capability and robustness of the current process)
Typical Sponsor
Senior Director Supply Chain, Operations or site General Managers.
Related Offerings : Site Planning Architecture