Service Offering - Enterprise Resource Planning System Deployment
Programmes to implement Enterprise Resource Planning systems cost millions, consume vast amounts of organizational resource and energy, and carry significant risk. There are many challenges such as "How to justify such an expenditure?", "How to programme manage such an implementation so that it drives business value, rather than confusion and cost?" "How to strike an effective balance between central, local and external resources?"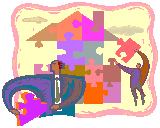 Engagement Options :
Programme justification support.
Programme linkage with strategic business objectives.
Decision analysis for system selection.
Business impact assessment.
System configuration strategy and module choice strategies.
Programme management and project planning including plan development, phase determination, phase exit criteria determination, design of risk review mechanisms, steering committee design, and ongoing execution review.
Implementation support for deployment, including process development, procedure formalization, organizational design and development.
Typical Duration : (contingent on operating unit complexity)
Typical Sponsor :
Director or senior Director Supply Chain, IT, Finance,
or General Management.
Related Offerings : ERP refinement
Publication Available!