Educational Workshop : strategic inventory reduction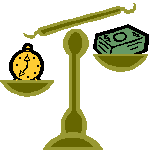 Orbsen Consulting is willing to run it's 2 day educational workshop inside companies on the Orbsen methodology of strategic inventory reduction and its application.
The workshop agenda covers
Theories of inventory Management
The Orbsen Inventory Reduction Programme.
The role of information technologies in achieving the result
Practicalities of applying the approach
To register an interest in running the event inside your company, just send a mail to johnharhen@orbsenconsulting.com, and indicate in what context inventory management is important for you.